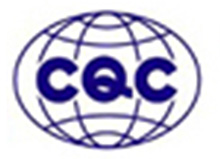 China Quality Certification Centre
ChinaQuality Certification Centre (CQC) is a professional certification body underChina Certification & Inspection Group (CCIC) approved by State GeneralAdministration for Quality Supervision and Inspection and Quarantine andCertification and Accreditation Administration of the People's Republic ofChina. As the largest professional certification body in China, CQC evolvedfrom the former China Commission for Conformity Certification of ElectricalEquipment established in 1985. In April 2002, CQC was established by merging 6institutions under 5 ministries (including former China National Import &Export Commodities Inspection Corporation Quality Certification Centre; theSecretariat, Electrical Equipment Subcommittee, Home Appliance Subcommittee,and Electronics Subcommittee of former China Commission for ConformityCertification of Electrical Equipment; and CCIB Beijing Review Office). InSeptember 2007, a restructuring program was launched and CQC therefore became adedicated certification platform of the newly-incorporated CCIC.
Ourcore business involves product certification, including China CompulsoryCertification (CCC) , voluntary certification, management system certificationand certification training services. In addition, we are also a stateauthorized third-party certification body for certification of energy saving,water saving and environmental friendly products. We have served a wide rangeof customers, the number of which ranks top among domestic certification bodiesand also comes out top among international certification bodies.
CQC isa national certification body (NCB) in IECEE CB system and an official memberof China in IQNet, IFOAM, ANF and CITA. We have been officially authorized bythe Japanese government to offer compulsory product certification (PSE) servicefor Japanese products. Also, we are authorized by Germany-based KBA to provideChinese applicants for E1/e1-Mark certification with factory inspectionservice, and authorized by the Ministry of Commerce of China as the ExportCommodities Technical Service Center. In addition, we have establishedcooperative relations with 27 certification bodies from 19 countries andregions.
Dedicatedto promote the economic and social development of China, CQC is now headingtowards the goal of becoming an international certification body with highsocial credibility,strong innovation capability, market competitiveness, andsustainable development capability.
Website:www.cqc.com.cn